Capital of the Vall de Ribes. It has added more than 4 cores: Batet, Ribesaltes, Ventolà and Bruguera. Located at the confluence with the 3 rivers of the valley: Rigat, Segadell and Strawberry.
It is one of the most traditional summer tourist, for its mild temperatures and the beauty of its surroundings.
There are numerous points of interest, among which the train station Zipper, where you can catch the famous train that leads to Núria.
Your environment is conducive to conducting outdoor activities like hiking, biking or horseback through the trails Itinerànnia networks or long-distance, mountain and adventure sports like climbing, skiing, snowshoeing, and many more options to suit every traveler.
The cuisine is a strength, both of Ribes de Freser and the region in general, being represented by the collective culinary Fogons Els Vall de Ribes
Hotels in Ribes de Freser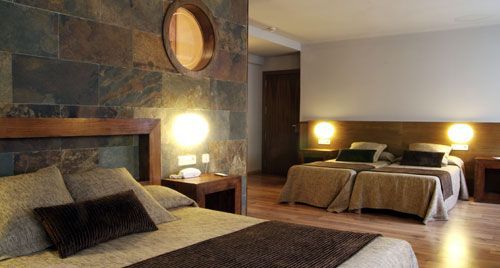 Ribes de Freser, Ripollès, Girona
The Caçadors is an ecological mountain hotel located in the Catalan Pyrenees -at the gates of Vall de Núria- which surprises for a combination of tradition and vanguard. Both its charm of family-run hotel and its rooms comfort will captivate the guest, who will also be able to enjoy a restaurant, an exterior hot tub, a terrace and the Moons Room.
3 hotels near Ribes de Freser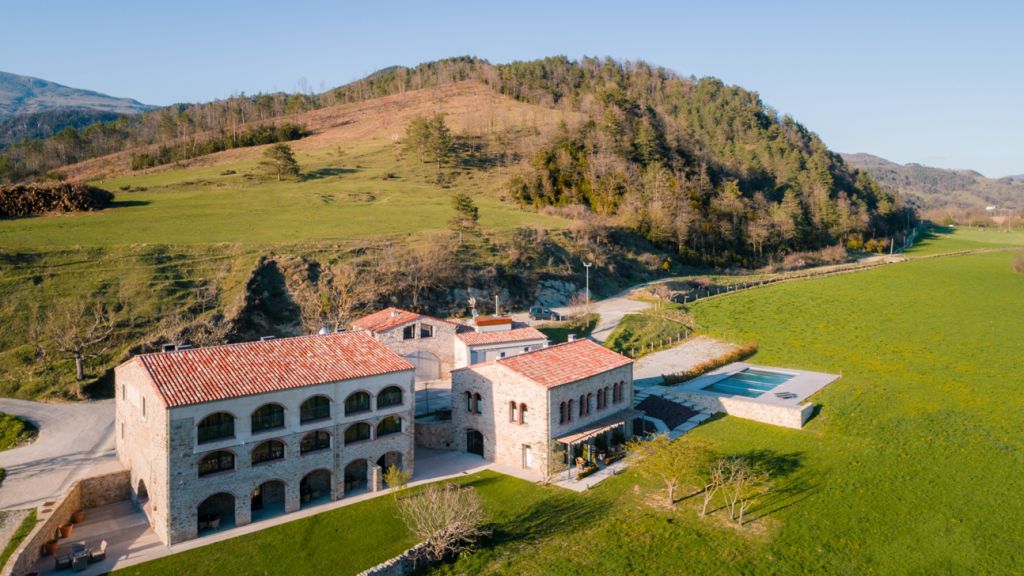 Sant Joan de les Abadesses, Ripollès, Girona (14km from Ribes de Freser)
Hotel Les Planes del Grau is a completely refurbished 14th-century farmhouse, which used to belong to Sant Joan de les Abadesses Monastery.
It has 10 bedrooms, all of which have a small sitting area and a bathroom. The hotel also has a dining room, bar and living room, a large garden and an adjoining cattle breeding farm.
Located in the agricultural plain of the Ter, between San Juan and Abadesas Camprodon Plains remains a degree in a field of crops and livestock land, covered by pine forests and meadows of the Sierra Natural Guaitada and the slopes of the Sierra Cavalry. It offers an ideal space for standing, walking and horse riding or cycling in a unique place within the Natura 2000 network.
Setcases, Ripollès, Girona (14km from Ribes de Freser)
Hotel La Coma is ten kilometres from the ski slopes at Vallter 2000, 1,279 metres up. It is the ideal place for those who wish to practise skiing, fishing, hiking or mountain biking and to relax afterwards in its heated swimming pool, jacuzzi or sauna.
Llanars, Ripollès, Girona (15km from Ribes de Freser)
Hotel Grèvol, built of stone and wood, in the purest Bavarian architectural style, is in the Herat of the Pyrenees of eastern Girona. Perfectly integrated into the surroundings, natural light fills its rooms with warmth and invites you to relax in its swimming pool and the indoor jacuzzi or to feel the massage of its pressure showers.