Provincial capital known for its privileged position. The Old Town, Jewish Call or great Gothic cathedral, with the widest nave in the world, are places to visit. These areas, in addition to their beauty, are ideal for shopping, for its diversity of shops, and enjoy the cuisine.
Following the river Onyar passing through the city, stand the houses that border, painted with bright colors and are an iconic image of Girona.
About Girona you can enjoy the sea, on the Costa Brava, with its unique landscapes and beaches, or mountain in the Pyrenees, as well as the activities of each area.
Hotels in Girona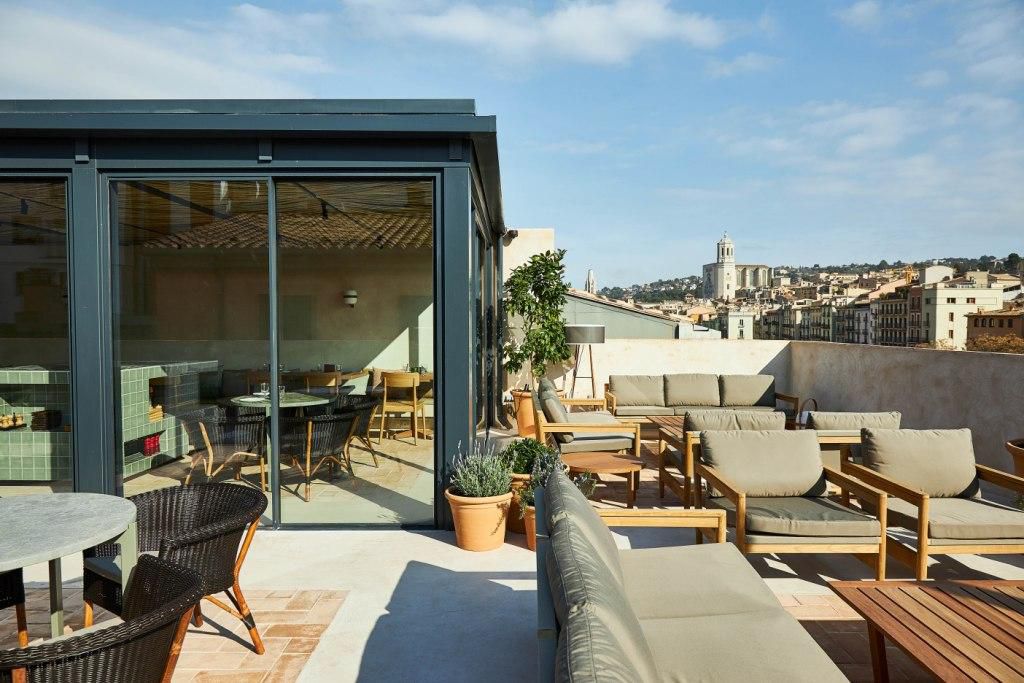 Girona, Gironès, Girona
The Casa Cacao Boutique Hotel from El Celler de Can Roca, is in the heart of the city of Girona, in a fully refurbished historic building
Girona, Gironès, Girona
The Hotel Carlemany, ubicated in the city centre of Girona, has 90 spacious rooms available, all of them are exterior and decorated in a modern style. This hotel is the ideal frame for meetings, conventions and banquets, offering several halls, one of the with free Internet and WIFI access, and rooms for up to 450 people. It also has cycle parking. The restaurant, "El Pati Verd", is well-known for its excellent cuisine. No additional costs on cancelled reservations until 12 hours of the arrival's day.
Girona, Gironès, Girona
Hotel Peninsular is right in the middle of the historic, comercial centre of Girona, two minutes from the train station. The Peninsular, with rooms that hold up to 80 people, offer you free high-speed Internet connection and the possibility to send documents by fax. The hotel, which has room service, offers a buffet breakfast.