The town of Pals is made up of 3 cores: Pals, meeks of Pals and Playa de Pals. The lastest stands out as one of the longest beaches, with 3.5 km of sand, enabling the practice of sports on land and hiking, cycling or golf, as in water, highlighting windsurfing or kitesurfing.
Should also mention the old town of Pals, one of the most beautiful Empordà.
We must emphasize that much of the population is engaged in agriculture, with major rainfed crops and rice paddies.
Pals close to find other medieval towns such as Peratallada, the Iberian settlement of Ullastret or cultural activities such as the ruins and the Museum d'Empúries Dalí.Escuchar
Hotels in Pals
Pals, Baix Empordà, Girona
La Costa Golf & Beach Resort is located in the heart of the Costa Brava, with direct access to the Golf de Pals and just a few metres from a long beach of sand dunes. Its 120 rooms provide rest and comfort with views over the spectacular swimming pool or the greens of the golf course. A carefully chosen gastronomic offer throughout the complex, its installations for conventions and special events, together with a broad offer of sporting and leisure time activities make this hotel a unique resort in the Baix Empordà region.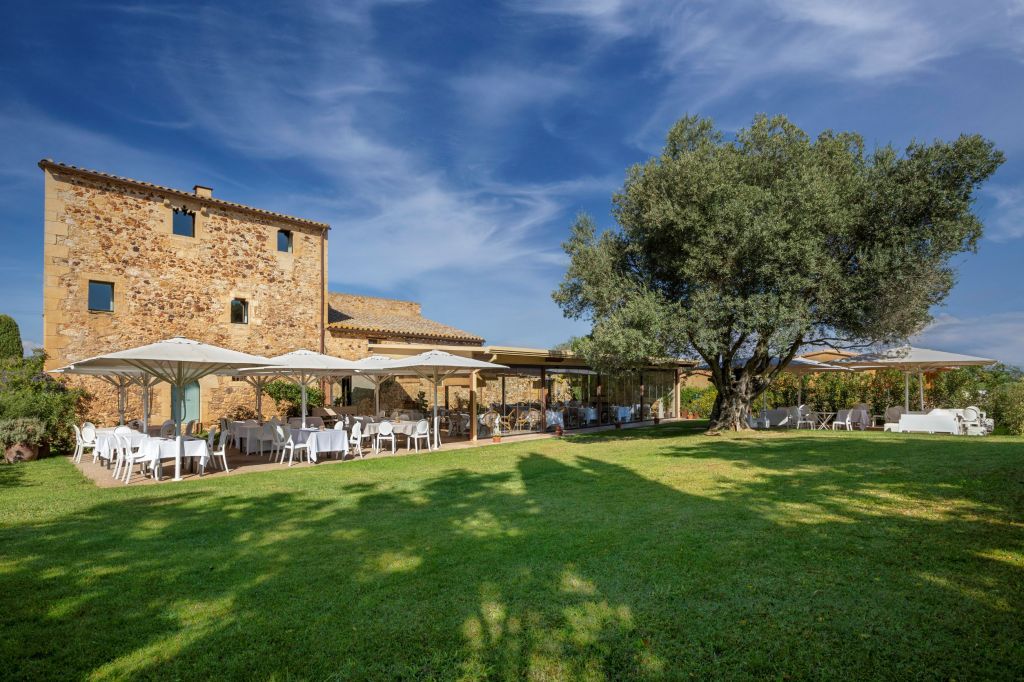 Pals, Baix Empordà, Girona
In a typical 16th century Ampurdan farmhouse on the outskirts of Pals, a mediaeval hamlet in the Baix Empordà region, this hotel has 9 bedrooms, a 10,000 m2 garden, a pool exclusively for hotel guests, a gastronomic restaurant and summer terrace for enjoying the fresh air. It offers Ampurdan cuisine with a subtle modern touch, using local produce with flavours and aromas from a mountain and marine landscape. Enjoy unforgettable experiences at Es Portal Restaurant & Hotel Boutique.